When we started this adventure in 2016, we weren't entirely sure what to do with the next chapter of our lives. After hitting the restart button and struggling through two years of legal battles to get here, all we knew was that we wanted to own a little land, and we wanted to earn a living without commuting to a job.
Selling my land in Iowa and buying our home gave us a whole new window of opportunity… we got the chance to build a life on our terms.
"Come to Colorado," I said to Gary. "We'll move to mountains, become hippies, and exit stage left from this fucked up world." So, we did just that…
We planned to buy a little slice of property and do something extraordinary. Learn how to live life differently. And we did that too…
We wanted to recover from the legal battle and recoup the money we lost fighting for my birthright. And now, we've done that too.
But sometimes, change is necessary.
Yes, We are Selling SKOL Ranch
Life has a way of changing us, opening our eyes to the realities of humanity. Through our experiences, we live, and we learn.
We adore our property, and we love our home, but for a number of reasons that we've hammered through over the last several months – we've decided that now is the time to cash in on our investment and start to build the next chapter in our lives.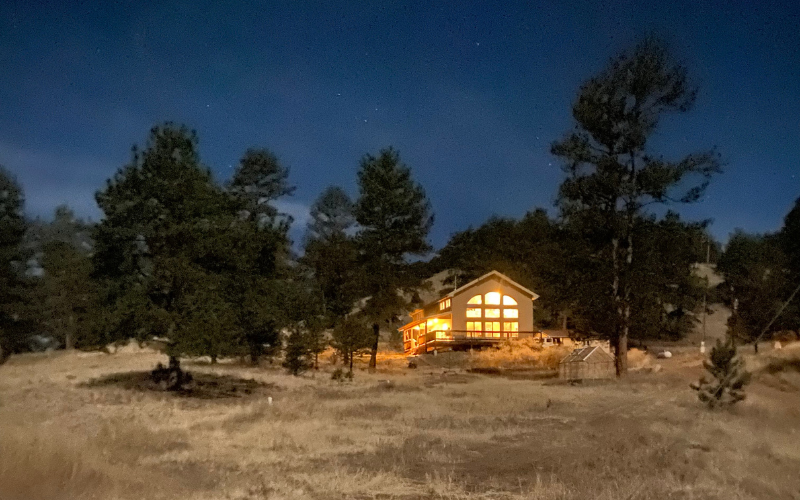 We Aren't Getting Any Younger
Losing Gary's parents in March and the subsequent aftermath that followed was a good reminder that we are not given an unlimited amount of time. They hadn't even reached their 70s. The length of our time on earth is not guaranteed.
Although I'm only 49 and doing everything possible to avoid the same fate, I have to be realistic. My mom was first diagnosed with breast cancer at 53. My sister died from breast cancer at 53. The women in my family don't have good track records.
I often tell my story: "Cancer took my dad in 2008, my sister in 2011, and my mom in 2014; grief and greed took the rest of my family shortly after that." Despite having a will in place, it cost me 80 grand, a two-year legal battle, and the temporary loss of my sanity to claim what my parents willed me. It was nothing short of a nightmare, and it destroyed me.
We don't want to leave a mess for our kids to deal with, we don't want them to sort through decades of acquired crap, and we certainly don't want them to fight over who gets what.
And while we've enjoyed the last several years, hosting and meeting new people, building up the disc golf course, and creating extraordinary memories – it's time to think about our future and how we can make the most of this life.
A Shift in the Game Plan
So, in 2015, the last year the Vikings played at TCF Stadium, Gary and I opted to donate our season tickets to the Children's Hospital in Minneapolis. Then, we bought single-game tickets from different stadium sections to change things and shift our perspective.
Now we're planning to do the same thing with ourselves. We're downsizing… drastically. We're liquidating everything we own to buy an RV and spend the next several years exploring this big rock, visiting friends and family, going to football games, and, most all, chasing warmer temperatures.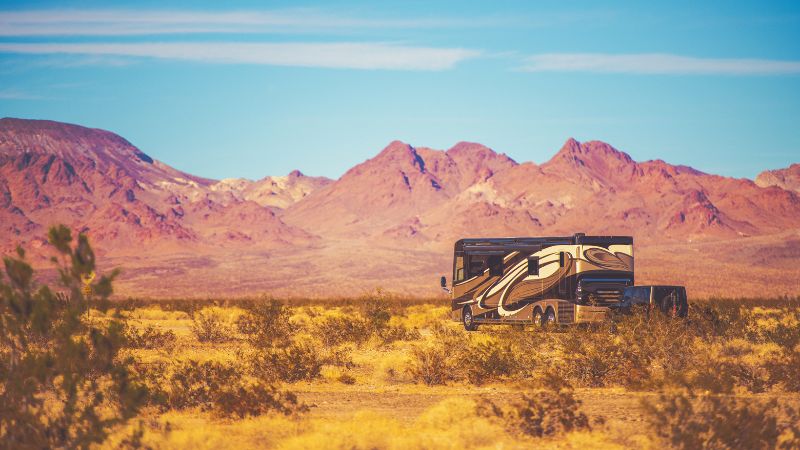 Gary has the most issues with his neck during the cold weather months and with downtime, which makes winters pretty miserable. So, we will put our home on wheels and go wherever the weather suits us best. We may end up on a beach in southern California, in the desert of New Mexico, or on a sunny warm lake in Minnesota in July. Who knows… we may end up in your backyard if you'll have us!
Long story short, the choice is ours to make. While we understand this is closing a chapter on one amazing segment of our lives, we are starting anew with child-like excitement for the freedom of this lifestyle.
Been Wanting to Visit SKOL Ranch?
This is your year…
While we've just started the conversations with financial advisors and real estate agents, we hope to make this transition by the New Year – honestly, the end of November would be ideal. We'd like to make the Broncos/Vikings game our last "SKOL Ranch" hoorah before we take our show on the road – or it could be sooner if the right buyer comes along.
We would love to book out the rest of the year, so if you've ever considered a trip to SKOL Ranch… get your reservation now! This may be your last opportunity to enjoy our little slice of Colorado heaven.
Who knows… the next owners may not even want to keep the disc golf course. So, if you're looking for the magic that only we can create… get here soon.