Epic Mountain Disc Golf: 2 Nights – 3 Courses – Unlimited Fun
   2 Nights
+ 3 Disc Golf Courses
+ 4 Friends
+ 5 meals
= 1 Epic Experience!
An Epic Tri-Course Mountain Disc Golf Adventure!
Don't waste your time planning your disc golf adventure in Colorado, spend more time simply enjoying it. With our Ultimate Mountain Disc Golf adventure, you simply need to book your weekend and get here… we'll take care of the rest. 
This $800 all-inclusive package includes everything you need for a vacation for 4 in Colorado – well… minus the liquor and weed. You'll have to bring that yourself.
What this package includes: 
Two Nights Lodging for 4: Bring yourself and 3 of your best disc golfing buddies to stay in our Airbnb cabin. The cabin has 2 queen beds and 2 queen air mattresses and plenty of space for 4 people. Learn more about the cabin here.
Three Mountain Courses: You'll get unlimited disc golf at SKOL Ranch, plus a chance to play 2 other mountain courses within an hour's drive.
5 Meals:
Evening Social Charcuterie Board with a variety of finger foods, cured meats, cheeses, veggies, and snacks the night you arrive.
Homemade Cinnamon Roll Breakfast on Day 2.
Build your own Sammies, chips, and drinks for lunch
Grill-Your-Own BBQ Package for 4 (locally sourced, ethically raised beef, baked potato bar, and dessert.)
All-the-Fixins Continental Breakfast on Day 3 before you checkout.
*Meal choices can be modified, we'll discuss upon booking.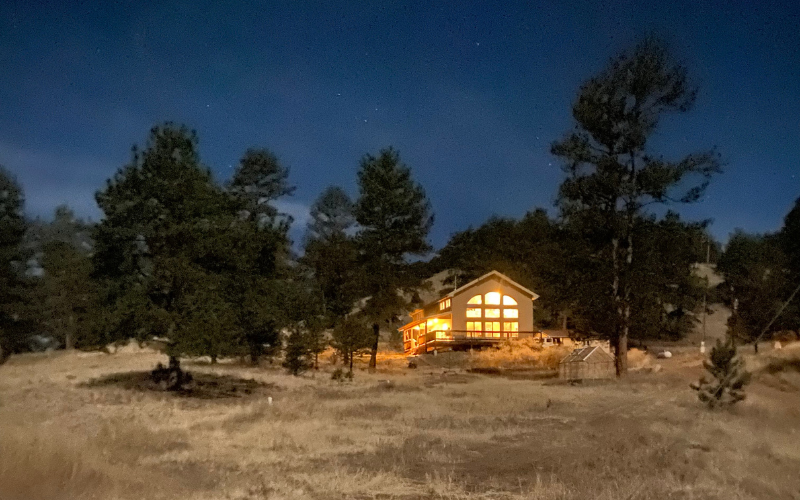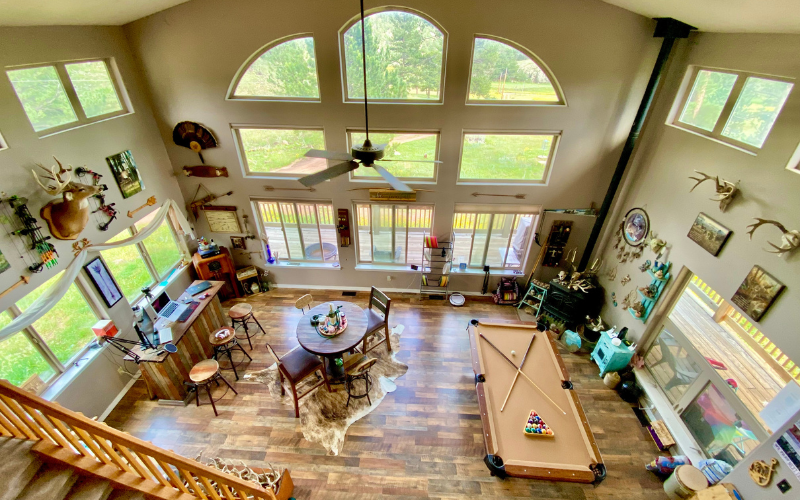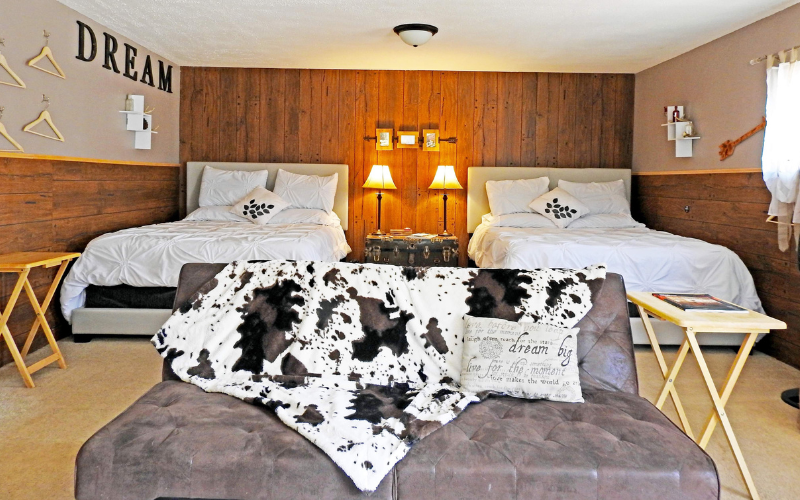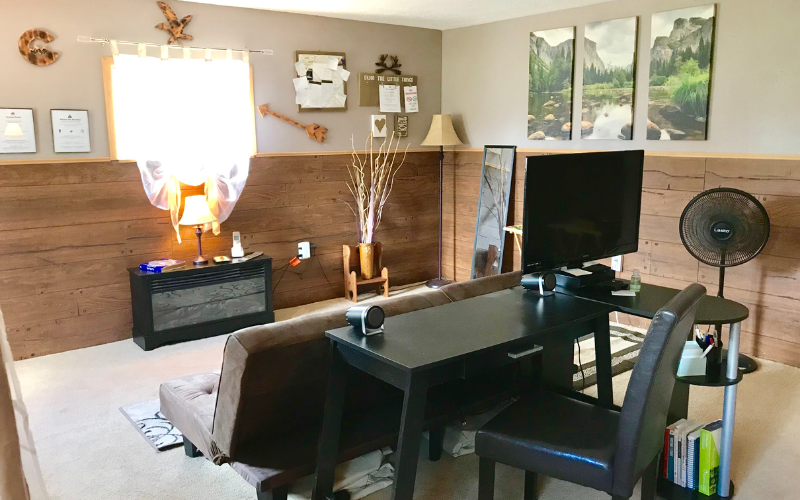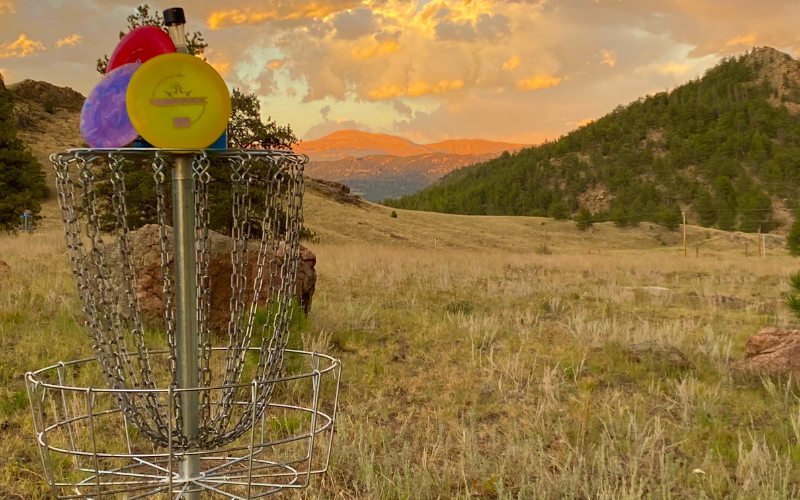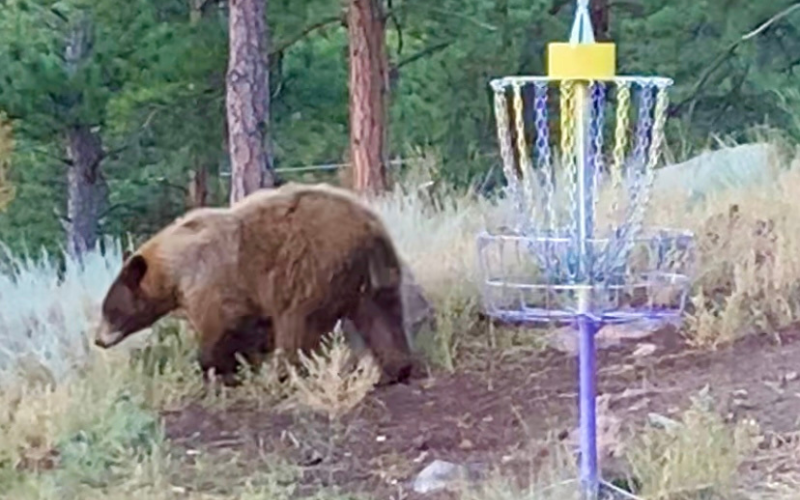 Mountain Disc Golf Adventure
The Entire 2 Night, 3 Course, 5 Meal Itinerary
Mountain Disc Golf: Day One
Arrive at SKOL Ranch by Noon, get settled into the cabin and take a tour of the property to get your bearings for the terrain and the elevation.
Then, buckle-up for your first round at SKOL Ranch. 19 baskets, 2 miles, lots of elevation change!
Starting at 6pm, we'll serve refreshments in the main living area for a social hour. BYOB – Bring your own beer, booze, & bud. We cannot legally provide you with alcohol or cannabis, but you're elcome to bring your own.
Mountain Disc Golf: Day Two
Start the day at 8am by fueling up with some piping hot, ooey-gooey homemade cinnamon rolls, coffee, tea, or juice.
By 9am you'll follow Gary to Course #2 (TBA) on your disc golf tour.
Come back to the ranch to rest and refuel at Noon for build-your-own sammies, chips, and snacks to refuel.
At 2pm your group will follow Gary to Course #3 (TBA) on your tour.
Finish your day out with grill-your-own steaks and burgers, a baked potato bar, and a homemade dessert. Followed by a little R&R – you'll need it!
*Menu options can be altered, we'll discuss your plans upon booking.
Mountain Disc Golf: Day Three
Continental breakfast including hot & cold cereals, bagels & toast, yogurt, fruit, coffee, juice, or tea
Play another round at SKOL Ranch
Check-Out by Noon
$800.00
total package price for 4 people
Non-overnight guests are welcome to join in the activities and events for $100/day.
Maximum of 10 guests.
Additional lodging available in Cripple Creek.
Terms: Two-night minimum. 50% due as a deposit, the balance must be paid in full 72 hours before your arrival. No refunds for cancellations within 7 days of the scheduled arrival date.
How to Book Your Disc Golf Adventure
The booking form gives us all the information we need to plan your vacation.
We'll send you a payment request through Airbnb (or PayPal or Venmo) for the balance.
Step Four: Get Here
We'll take care of everything else, all you need to do is arrive with your disc golfing friends!